Bestselling crime novelist, Peter James has worked with Midas PR, one of Britain's leading book PR companies, since the early days of his career. Midas successfully curated London Book Fair's author lounge in 2014. I asked Tory Lyne-Pirkis, Account Director at Midas, for her top tips for authors wanting to get noticed: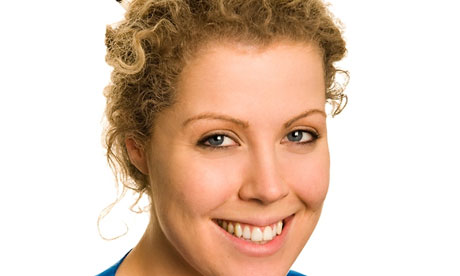 1. Make sure that you get your book jacket right. Sadly the age old adage "don't judge a book by its cover" is far from true. Everyone, including book reviewers, makes snap decisions as to whether a book is right for their audience by looking at the cover. Do your research and find out what the covers of bestselling books look like as you will want to make sure that the jacket of your book is able to compete with other books in the same genre. This is one of the times when it pays to not stand out from the crowd but to follow the designs and styles of other similar books, as readers are more likely to be drawn to buy new books that look similar to other books that they have read.
2. Make friends with your local bookshop. Bookshop owners and managers are the champions of local authors. Bookshops want to sell books, and will be very happy to help you organise a launch or event if you can guarantee that you will get lots of your friends to come to the shop to buy copies. If the bookshop doesn't stock your book, offer to come in and do a stock signing, as signed copies are easier for them to sell. By offering to do a stock signing, you are also ensuring that the bookshop is ordering in copies of your book from your publisher, creating supply and demand.
3. Get to grips with book bloggers. Research has proven that the more positive reviews you can post on your Amazon page, the more copies of your book will sell. If you can't secure a review of your book in a newspaper or magazine get in touch with book bloggers who review books in your genre. In return for a free book, they will run an often very positive review of your book, which you can then use for a review quote on Amazon.
4. Network. Runaway bestsellers always start out as word-of-mouth sellers, with friends recommending the book to each other until everyone is reading it. You need to spread the word about your book as far and wide as possible. You can do this in the real world by attending book events and getting to know your local bookshop, local librarians, English teachers at your local school and organisers of your local festival. In the virtual world, you can network using Twitter and Facebook. On Twitter, you can follow and tweet at influencers in the publishing industry, and you can build a following of people who are interested in your work, who will hopefully recommend your book to others.
5. Start local. If you want some publicity for your book, it's much easier to talk to your local newspaper, radio station or county magazine about an interview or a book review, as they are always on the lookout for regional interest stories. If you want to get coverage in the national newspapers, magazines, TV and radio, you will need to hire a professional book publicist.
6. Finally, never give up! It takes years for professional publicists to build relationships with journalists, bookshops, festival organisers, librarians and so on. PR takes time, and you're not going to be able to persuade everyone you talk to that they want to review your book, or that they want to help you. If you get a 'no' from someone, don't let it get you down. Just pick yourself up and keep going. If you keep trying, you'll be surprised by the number of people willing to support you in your quest to get noticed. Tenacity is key!
This is all good and proven advice from a leading book PR. What will you use in your own campaign?"